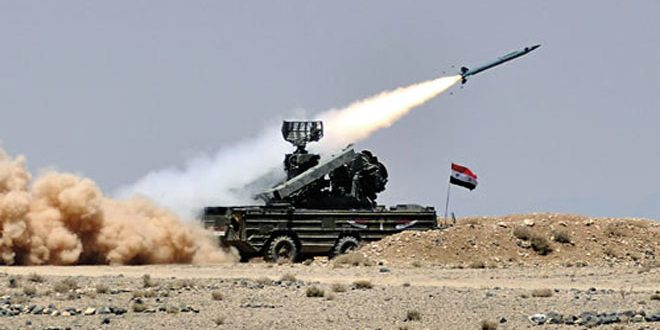 Syria Intercepts Israeli Drone over Quneitra
Yamanyoon
M.A.
Syria's air defenses fired at Israeli spy drone as it flew over the southwestern Syrian city of Quneitra, forcing them to leave the Syrian air space.
"Syrian air defense confronts an Israeli reconnaissance plane over Quneitra, forces it to leave the Syrian spaces," the official SANA news outlet reported.
Wednesday incident comes few days after Syrian air defenses downed an Israeli F-16 fighter jet as it was carrying strikes in the Arab country. The aircraft two pilots were injured after they ejected from the plane, with one of them was seriously wounded.
Saturday's confrontation was described by many commentators as a new phase of the battle with the Zionist entity, with Israeli media saying that President Bashar Al-Assad "has shifted from the stage of threats to stage of actions" as he regained control of more than 80% of the Syrian territory.
Source: SANA