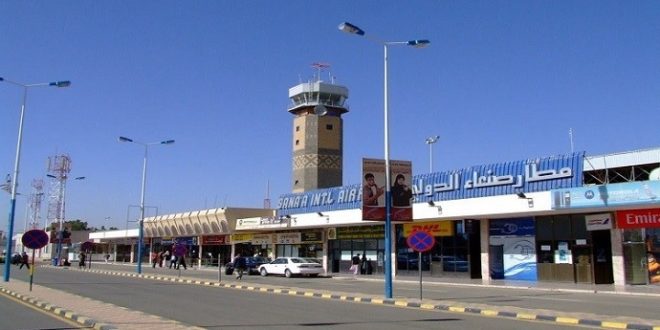 A Dozen of Air Strikes Hit Sana'a International Airport by Saudi-Led Coalition
Yamanyoon
A dozen of air raids was carried out on international airport of Sana'a on Wednesday morning(local time)
At ten o'clock, 5 missiles were launched by the Saudi-led coalition at the capital Sana'a international airport, which has been closed for almost a year as a result of the Saudi aggression blockade on Yemen. A while after, Saudi-led coalition warplanes targeted the airport for the second time, launching 7 missiles this time on the airport. Moreover, it hit Dilimi air base two rockets from its fighter jets in the capital Sana'a.
In 2015, from the beginning of the Saudi military campaign on Yemen, Sana'a international airport faced critical difficulties due to repeated air raids launched on the airport by the Saudi-led aggression Air Force, which specifically targeted its vital communications equipment and a number of civilian aircraft that were stationed on the airport grounds.
Since 2016, all civilian were prohibited to travel abroad or into the country due to the blockade made by the Saudi regime, except for United Nations flights and humanitarian agencies, which still require coordination and the agreement from the capitals of the coalition.
According to official statistics from last Agust, more than 13,000 patients died as a result of their inability to travel abroad for treatment because of the closure of Sanaa airport