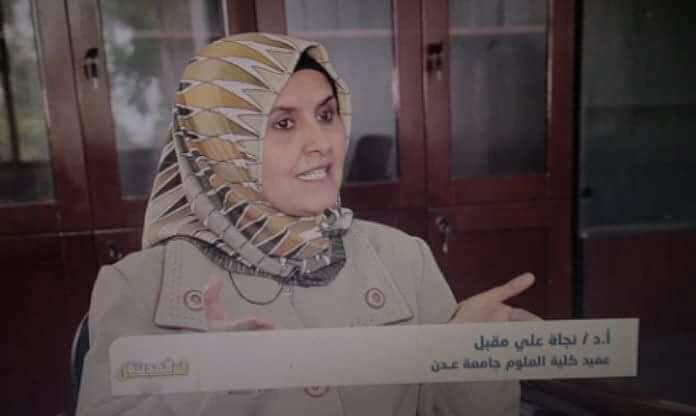 Dean of Sciences Faculty at Aden University Assassinated
Yamanyoon
Gunmen assassinated late Tuesday the dean of the Faculty of Health & Sciences at the University of Aden along with two of her sons in Enmaa district in the southern province of Aden.
According to media sources affiliated to the aggressive coalition: The gunmen broke into the dean's apartment and shot her and 2 members of her family, her son and her granddaughter.
Witnesses said the gunmen came to the dean's place by car then broke into her apartment at 12 pm.
The names of the killed are Dr. Najat Ali Muqbil, Dean of the College of Health Sciences in Aden, her son Sameh and his young daughter.
In another context, according to eyewitnesses, militias set a citizen's car on fire in Al-Ahmadi neighborhood in Khor Maksar, and the residents tried to extinguish it but failed.