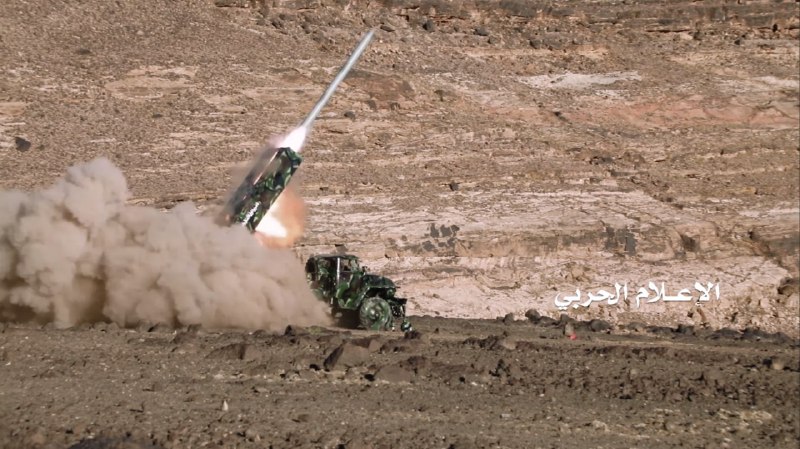 Yemeni Rocket Force Launches a Missile to Jizan's Airport in Saudi Arabia
Yamanyoon
The Yemeni Rocket Force has fired a ballistic missile at an airport located southwest of the Saudi Kingdom in retaliation for fresh airstrikes by the Saudi-led coalition.
al-Masirah channel has said on Monday that Yemen's Missile Force fired a Badr-1 ballistic missile at Jizan's airport which accurately hit the target.
The Yemeni Rocket Forces have escalated its ballistic missiles at Saudi Arabia in recent months, including the capital Riyadh, while the kingdom launched thousands of airstrikes on Yemen, killing hundreds of civilians at hospitals, schools, and markets.