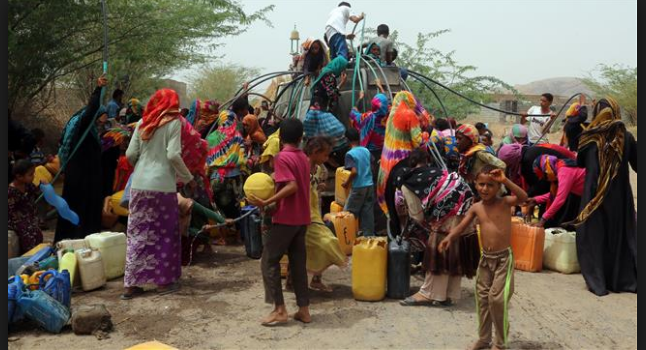 Saudi-Led Coalition Assault on Yemen Port Would be Disaster: ICRC
Yamanyoon
"Hodeidah, the so-called big battle, has been looming now for 18 months with ups and downs," Robert Mardini, the Middle East regional director for the International Committee of the Red Cross (ICRC), told Reuters.
"It's a densely-populated area where any military scenario will risk coming at a huge human cost."
The coalition is carrying out air strikes in Yemen in support of restoring the internationally-recognized government, while Houthis have launched missiles into Saudi Arabia. Some 14,000 people have been killed and 3 million displaced.
Yemen traditionally imports 90 percent of its food, mainly through Hodeidah where U.N. inspectors check ships to ensure they do not carry weapons.
"It remains a lifeline for the highlands where close to 70 percent of Yemenis live. It's about the need to have commercial imports," Mardini said.
"Despite all the measures put in place by the Coalition to improve imports, what is reaching Hodeidah is very short of the needs."
Egeland called for Western powers – led by Britain, the United States and France – and the Houthis, to help avert disaster. "The situation is screaming for more robust diplomacy on both sides".
"We are now in a race against the clock, to really get enough supplies in through Hodeidah which is very difficult given the continued severe restrictions on fuel and other imports by the coalition, he added.