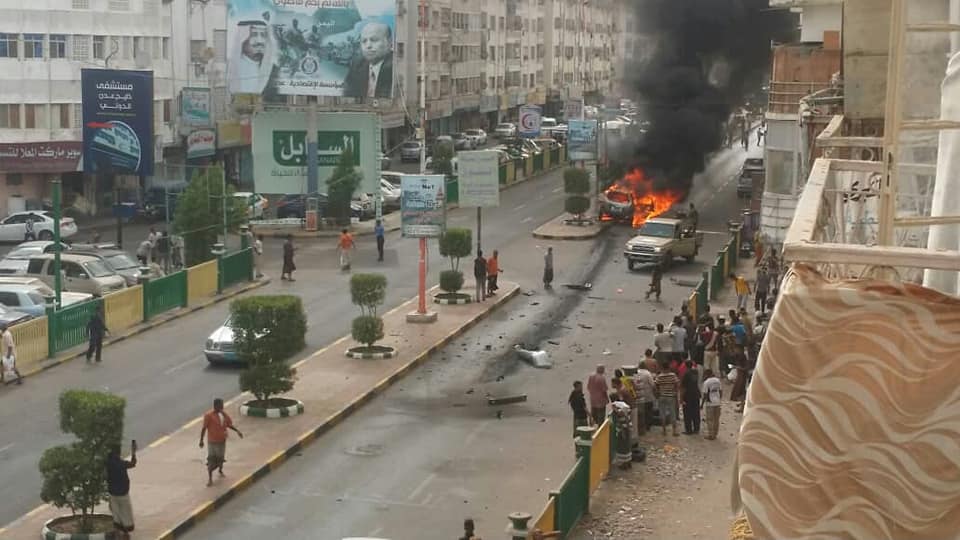 Breaking: A Car Bomb Explodes in the Occupied Saudi-UAE Yemeni City of Aden
Yamanyoon
An explosive device went off in a car in the neighborhood Maala, in the southern Saudi-UAE occupied Yemeni city of Aden, where surges of smoke were seen after the explosion, a source confirmed to Yamanyoon.
further details about any victims or damage due to the explosion will be posted if any.
The southern city of Aden, other Saudi-UAE occupied Yemeni governorate are witnessing security chaos, where assassinations, bombings, etc…, have been almost daily operations in the occupied provinces.