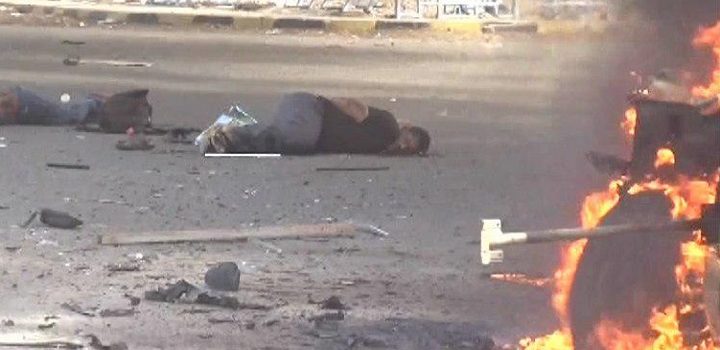 A Saudi Massacre Hits a Bus Station in Hodeidah: Pictures
Yamanyoon
At least fifteen citizens were killed and more than 15 others injured Wednesday night in an endless toll of hysterical raids of the Saudi-led coalition on the area Kilo 16 in Hodeidah province, western Yemeni coast.
The Saudi-led coalition waged numerous airstrikes on Kilo 16 region targeting civilians and Sana'a bus station, a local source reported to YemenExtra.
He added that the ambulance teams were unable to save the wounded and dig for the buried corpses due to the intensive and hysterical raids on the region.
Earlier, 4 civilians, including a child, were killed by intensive air raids on the Kilo 16 area. Meanwhile, two others were killed and another injured in 3 Saudi American raids on houses in al-Mughars district, south of al-Tahta in Hodeidah.