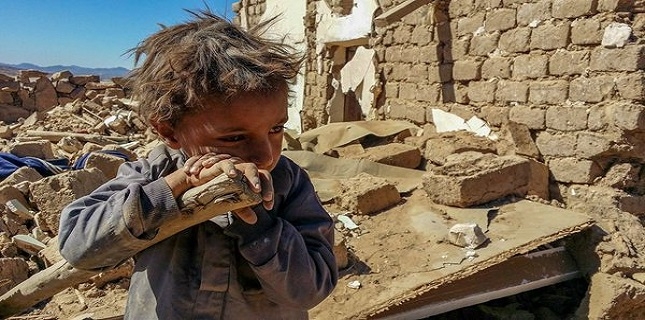 Saudi Crimes in Yemen (Daily Update) Sep.19.2018
Yamanyoon
The Saudi-American aggression on Yemen has continued on Wednesday, on launching raids and bombing a number of Yemeni regions and governorate, causing casualties and material damage to public and private property.
In Saada governorate, two citizens were injured by an airstrike on a car in al-Aslan area of Baqam district, and two raids on homes of citizens in Baqem district, while it launched a raid on Takhia area in Majz district, two raids on Akwan area in al-Safra district and two raids on the area of Ysnem.
Moreover, The Saudi coalition targeted by missiles and artillery shells various areas in the districts of al-Zaher, Shada, Razah, Baqam, causing damage and to homes and farms of citizens.
In Hodeidah province, the joint air force of the Saudi aggression launched a raid on a fishing port at al Haook district and another at the district of al-Tuhita.
In Hajjah, coalition warplanes carried out 6 aerial raids on the Directorate of Muteba'a.
The Saudi aggression launched three raids on al-Mutama in al-Jawf Governorate.