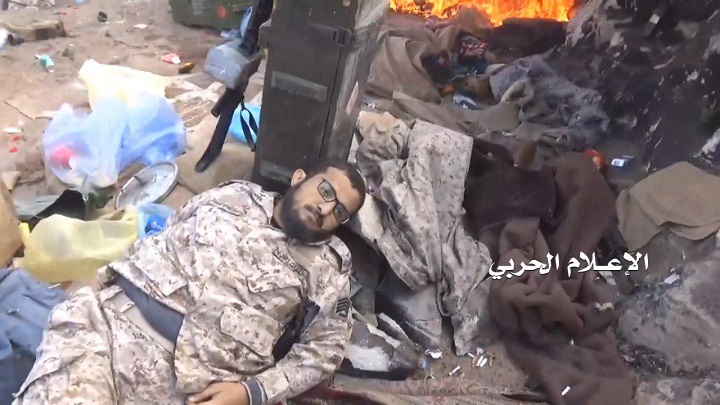 Yemeni Army Advances in the Saudi Province of Najran
Yamanyoon
A number of Saudi soldiers were killed and wounded, while a Bradley fighting vehicle and another military vehicle were destroyed after the Yemeni army advanced deeper into Najran Saudi southern province.
The Yemeni army in support with the Popular Committees were able to take control of a military site near the area of Hammad during an offensive operation which resulted in the killing and wounding dozens of Saudi soldiers, confirming the destruction of a Bradley vehicle and another military vehicle with that holds a machine gun during the offensive, a military source reported.
Earlier in the day, the army destroyed three military vehicles in the Hammad fort with artillery shells.