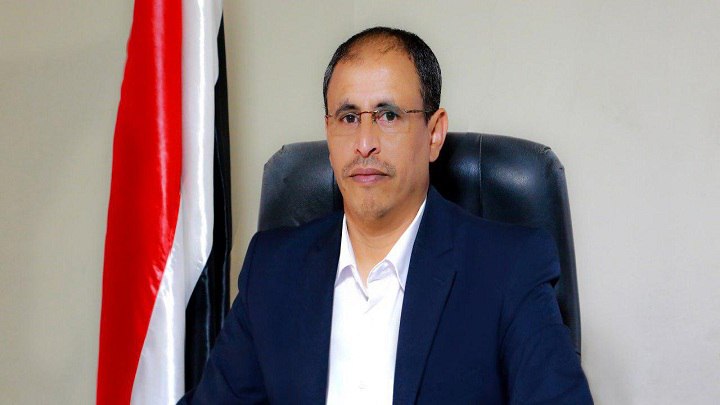 Salvation Government Spokesman Condemns the Zionist Entity Escalation in Gaza
Yamanyoon
The spokesman of the Salvation Government strongly condemned the escalation of Zionist aggression against Gaza, which claimed the lives of dozens of citizens and targeted residential homes under international and Arab silence. Dhaifallah Al-Shami called on the United Nations and the international community to stop the continued Zionist aggression on Gaza and the war crimes committed to humanity.
He reiterated Yemen's stand, the leadership, government and people with the Palestinian people until it gains its full rights and establishes its independent state on all its lands with Al-Quds as its capital. He pointed out that the Palestinian issue will remain the central issue of the Yemeni People despite the unfair aggression and quarrels it has suffered for more than four years.
Al-Shami called upon Arab and Islamic peoples and all the free and honorable people in the world to launch a condemnation campaign against the brutal Israeli aggression and to stand firmly with the Palestinian people in the face of Israeli terrorism and treachery.
He pointed out that the Zionist occupation would not have continued in his crimes without the great support of the US administration and client regimes that try to liquidate the Palestinian cause within the Century Deal. He praised the Palestinian people and their resistance factions for defending their people and their right to life.