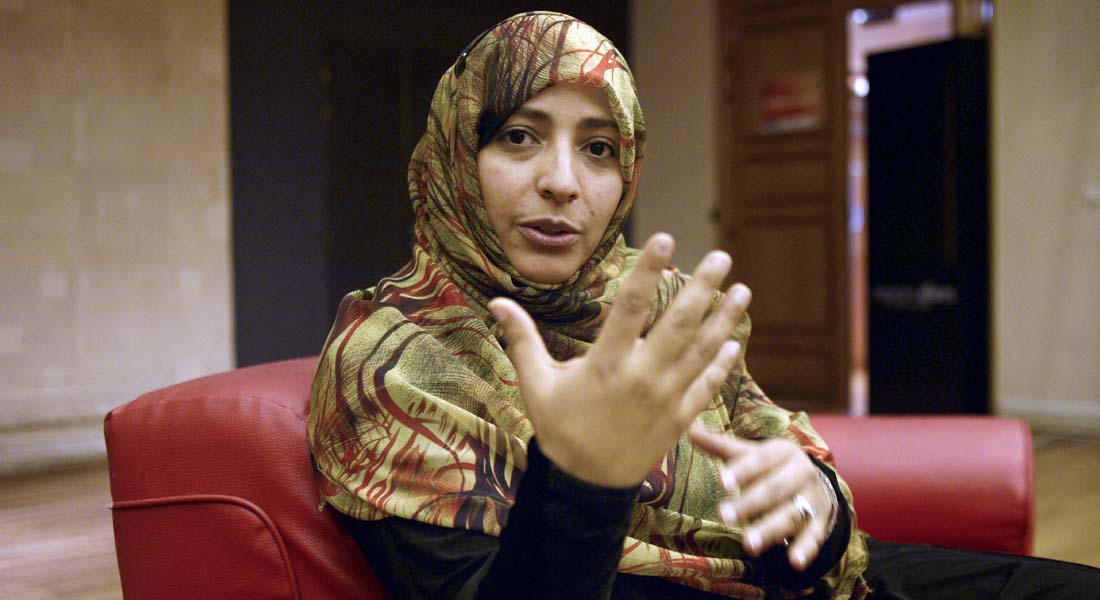 Tawakol Karman Subjected to Verbal and Physical Insult in UN
The Yemeni activist supporting the Muslim brotherhood and the Nobel peace winner, Tawakol Karman, was subjected to physical and verbal insult, yesterday Monday, at the United Nations headquarters in Geneva.
Activist Karman was beaten by people who seemed to be of the Iraqi nationality, sources reported.
The attack on Tawakol happened when she was attempting to entrust a number of Africans and Moroccan expatriates to demonstrate in front of the UN in Geneva, sources confirm.
It has been pointed out that Karman tried to mobilize Moroccan Expatriates to act as Yemenis and advocate the so-called "legitimacy" against the putschists.