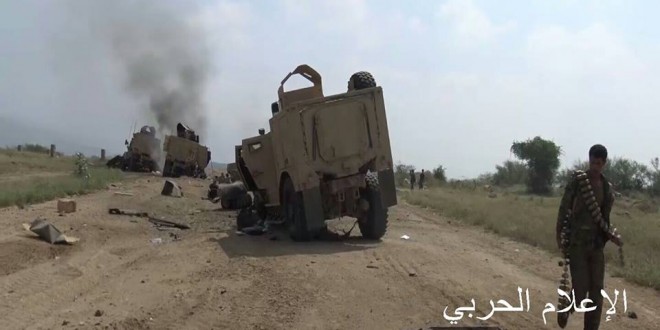 Three Saudi Military Vehicles Burned in Kariss Site
Jizan / October 25 / Yamanyoon
Units of the Yemeni army and popular committees burned three Saudi military vehicles, today Tuesday, killing a number of Saudi soldiers in Al Kariss site, Jizan.
The Yemeni forces demolished three military vehicles belonging to the US-backed Saudi coalition, military source confirms. The coalition has been waging a war on Yemen since March 26 of 2015.
The operation led to the death and injury of several Saudi soldiers in the site, in addition to causing a state of panic and fear.