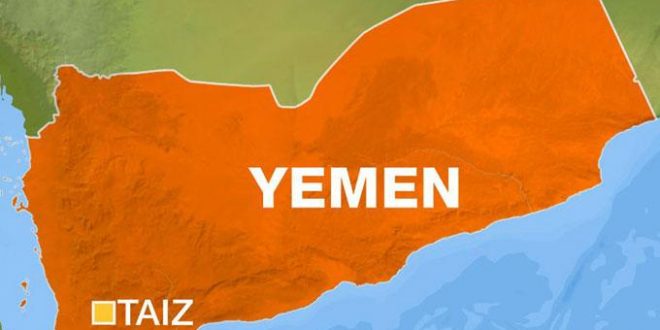 Saudi Mercenaries Killed in a Demolished Tank in Taiz
Taiz | November 12 | Yamanyoon
A number of Saudi mercenaries have been killed when targeted by the Yemeni army and popular committees today Saturday in Taiz governorate. In addition, a Saudi tank has been burned by the Yemeni forces.
A tank belonging to the US-backed Saudi coalition has been successfully burned resulting in the death of those on-board in Taiz city, at the headquarters of Brigade 35 area in Bair Basha region, military source reports.
Yemeni forces also targeted a Saudi mercenary site by Al Ramlia Khazzan hill in Taiz, inflicting deaths in Saudi ranks. Ambulances were seen rushing to the scene.
Earlier today, the Yemeni artillery force waged shells aiming at Saudi mercenary groupings in Dhobab district, achieving direct hits. Another two Saudi mercenaries have also been reported to be killed in a snipe operation in Salu village in Taiz.