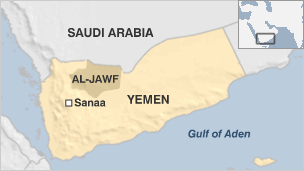 Saudi Military Vehicle Destroyed by Yemeni Forces in Jawf
Jawf | November 16 | Yamanyoon
The Yemeni army and popular committees destroyed today Wednesday a military vehicle belonging to the Saudi American aggression in the outskirts of Aqba region, Jawf governorate.
Earlier today, Yemeni forces repelled several Saudi attempts to advance towards sites of the Yemeni army and popular committees in the region of Safr Al Hanaia, Matoun district, Jawf, military source confirms.
In the same context, a large number of Saudi mercenaries were killed and others injured yesterday, while three military vehicles were demolished. Several Saudi military sites were also cleansed in Sadba region, Hazm district.
These military operations function as a response to the constant war crimes committed by the US-backed Saudi coalition against Yemeni civilians since March 26 of 2015.