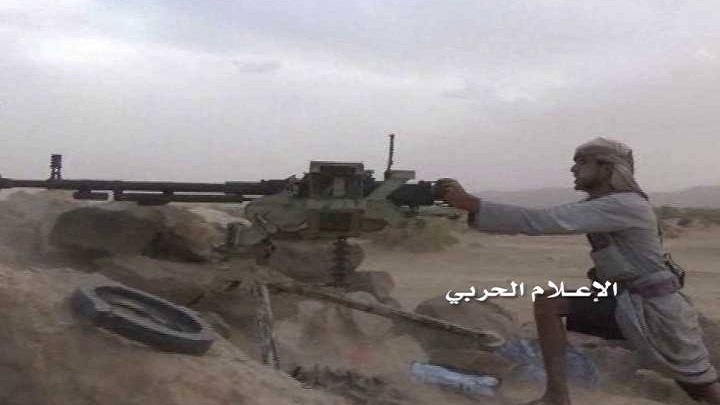 Two Saudi Mercenaries Killed in Jawf Governorate
Jawf / December 4 / Yamanyoon
Two Saudi mercenaries have been killed today by the Yemeni army and popular committees in the region of Ghurfah in Masloub district, Jawf governorate, northern Yemen.
Earlier today, Yemeni forces also advanced on field by taking control over 3 military sites in Hadam region, including all the eastern sites. They also have sites over Akimi dam under control.
Dozens of Saudi mercenaries have been killed and injured during military operations, while Yemeni forces seized an amount of weapons and equipment belonging to the mercenaries..
The Yemeni fighters have been achieving major victories on field in Jawf's front, inflicting the Saudi mercenaries large losses in lives and materiel.
These military operations function as a response to the constant war crimes committed by the US-backed Saudi coalition against Yemeni civilians since March 26 of 2015.