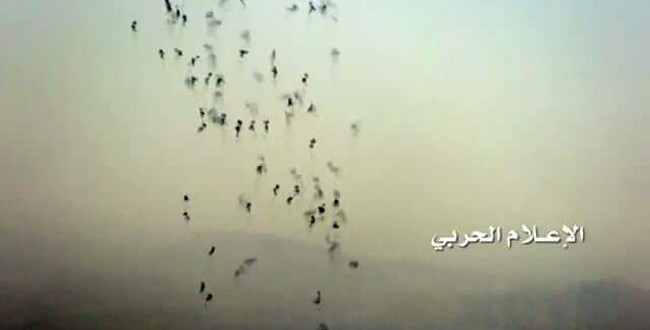 US-Backed Saudi Coalition Wages 2 Cluster Bombs on Jawf Governorate
December 20 / Yamanyoon
Fighter jets of the US-backed Saudi coalition waged two cluster bombs on Maloub district, Jawf governorate, using international forbidden cluster bombs.
Two cluster bombs targeted the civilian farms in the region of Malaha in Masloub district, local source confirmed.
Moreover, mercenaries of the coalition launched artillery bombardment on houses and farms of citizens in Masloub and Maton districts, leading to serious damage.