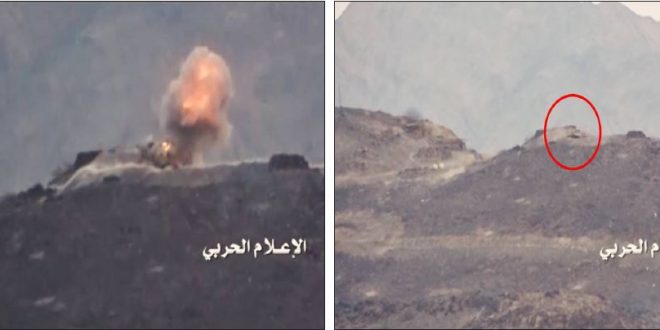 Army and Popular Committees Targeting Hypocrites in Marib
December 21| Yamanoon
Army and popular Committees destroyed today , a military shipsets follower to the hypocrites in Sirwah district in the province of Marib.
A military source said, the military and popular committees targeted , military shipsets of hypocrites by a rocket in Serwah directorate, Marib province.
These military operations function as a response to the constant war crimes committed by the US-backed Saudi coalition against Yemeni civilians since March 26 of 2015.