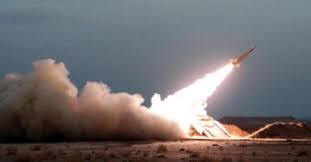 A Number of Rockets Targeting Groupings of Saudi Army
Decmber 24| Yamanoon
Yemeni forces targeted with a number of rockets gatherings of mercenaries in Al hasf area directorate of Al Matun in Al-Jouf and Kovel camp in Marib , and the ambulances were rushing to the sites.
Yemeni forces also shelled the Saudi army groupings in Alqnbur site and South Gate Al Mausam in Jezan and killing and wounding a number of them.
In Asir Yemeni army and popular committees targeted Saudi army gatherings in Al Ab and government compound and other locations in Al Rabuah.
These military operations function as a response to the constant war crimes committed by the US-backed Saudi coalition against Yemeni civilians since March 26 of 2015.