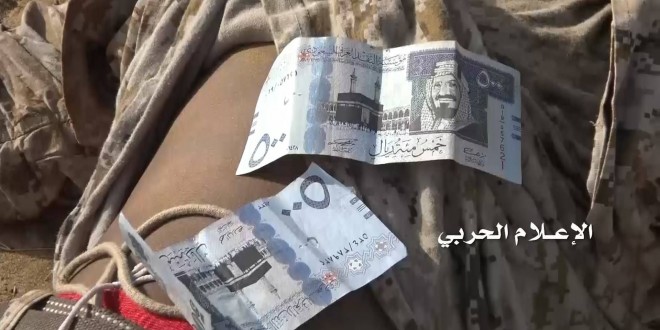 Snipe Three of Saudi Soldiers and Killing a Large Number of Mercenaries in Najran
December 25 |Yamanyoon
Ymeni army artillery and popular committees  targeted  today, the Saudi military aggression gatherings in Jizan ,and  lost the enemy heavy losses.
A military source said: the  army artillery force  and popular Committees targeted with a number  of shells Alchris military site, and  the location of the Al Muntza site.
The units of yemeni army and popular Committees were snipe three of Saudi soldiers at the Shja site in Najran, the source add.
The source added ,a large number of mercenaries, of Saudi army were killed in a rocket attack of the army and popular Committees , where they targeted groupings of mercenaries in Al Kthra border.
These military operations function as a response to the constant war crimes committed by the US-backed Saudi coalition against Yemeni civilians since March 26 of 2015.