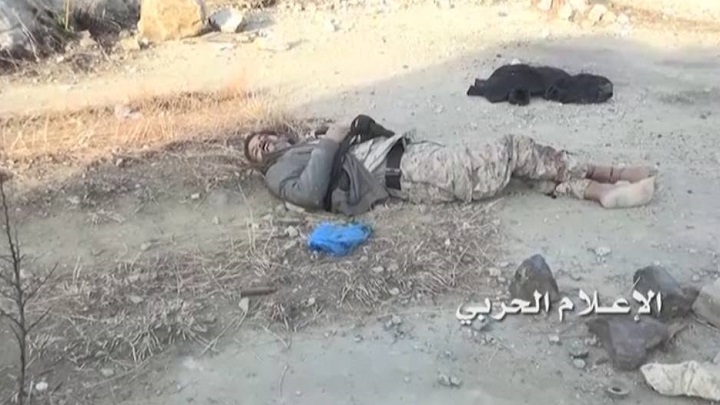 Seven Saudi-Paid Mercenaries Killed in Taiz Governorate
Taiz | December 25 | Yamanyoon
At least seven Saudi-paid mercenaries have been killed today in two different military operations carried out by the Yemeni army and popular committees in western Taiz.
Yemeni forces killed four mercenaries while two others got injured on Al Amdan hill in Dhabab region, military source confirmed.
On the other hand, another three mercenaries have been killed towards the Air Defense hill in Bir Basha region.
These military operations function as a response to the constant war crimes committed by the US-backed Saudi coalition against Yemeni civilians since March 26 of 2015.