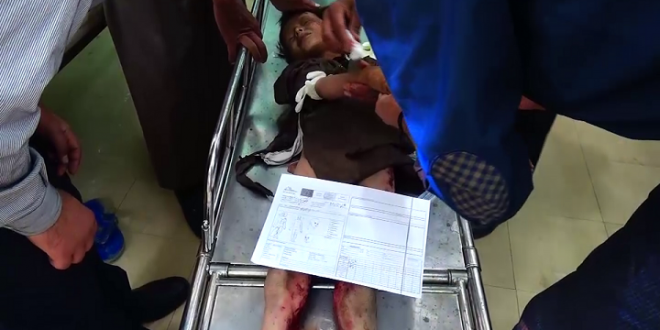 Four Civilians Wounded, Including Children, by Saudi American Raids
Saada / December 29 / Yamanyoon
Four civilians, including two children, were wounded yesterday Wednesday in Baqm district, Saada governorate, by three air raids waged by the fighter jets of the US-backed Saudi coalition.
Saudi warplanes aimed at a citizen's farm in Baqm district, resulting in the injury of four civilians from Al Mahidh family, including two children, security source confirmed.
The coalition has been intensifying its air strikes on residential areas in the governorate of Saada, which recently led to a number of massacres against Yemeni civilians, amid the silence and complicity of the world that history has never encountered.