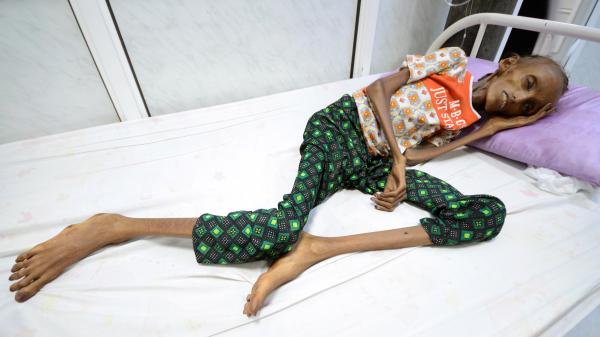 10,900 Civilians Killed by US-Saudi Airstrikes on Yemen During 21 Months of the Aggression
january3|Yamanyoon
Millions of people in Yemen are starving, including children who will be crippled for life, the UN has warned as new photographs from areas worst hit by the war show teenagers dying of hunger.
Yemen now has one of the highest malnutrition rates in the world, the UN World Food Programme (WFP) said yesterday. More than 14 million people are going hungry, half of them starving. At least ten of the country's 21 governorates are close to a famine.
A survey achieved by the who in Yemen concerning the health system that shows a catastrophic results as only 45% of health facilities are still working.
The lack of food in the gulf's poorest state is largely the result of a bombing campaign and blockade by arab coalition led by US-Saudi Arabia!!
10,900 civilians killed by US-Saudi airstrikes on Yemen during 20 months of the aggression , and Yemen is bleeding and the world ignore talking about the murderer.