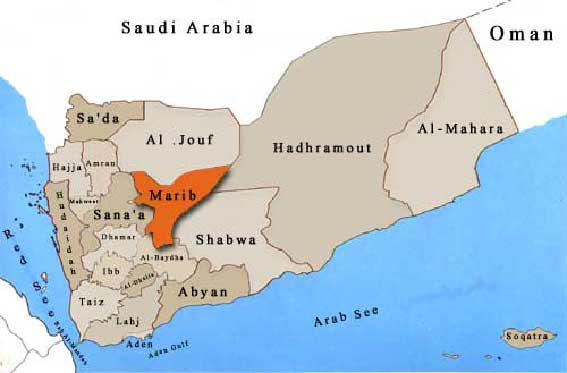 About 5 Saudi American Raids Target Marib
February 2 / Yamanyoon 
Fighter jets of the Saudi American aggression waged two strikes on Harib Al-Qaramish and Serwah districts of Marib governorate, an official reported on Thursday.
The warplanes launched 5 raids on Saraim valley in Harib Al-Qaramish.
Meanwhile, Saudi-paid mercenaries' artillery shelled Al-Hazam, Al-Alabal, Al-Hajairah, Bani Rabai and Bani Ahmed villages in the same district, wounding one citizen and leaving damage in citizens' homes and farms, the official confirmed.