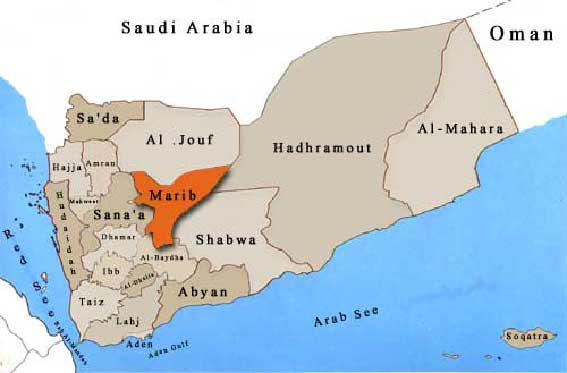 Saudi American Raids Kill Five Yemeni Civilians in Marib
Marib | October 29 | Yamanyoon
Five Yemeni civilians have been killed, including three children and a woman, today Saturday by an air raid targeting the car of a citizen named Zaid Al Masma in Habab valley, Marib province, eastern Yemen.
Fighter jets of the US-backed Saudi coalition aimed at Zaid's car in the region of Al Masma in Habab valley, Serwah district. The raid resulted in the death of five Yemenis, local source confirms.
In the same context, Saudi mercenaries launched Katyusha missiles on the house of the citizen Mubarak Ali Al Zaidi in Serwah district, scenes showed one of the Katyusha missiles that landed in the courtyard of the house but did not explode.