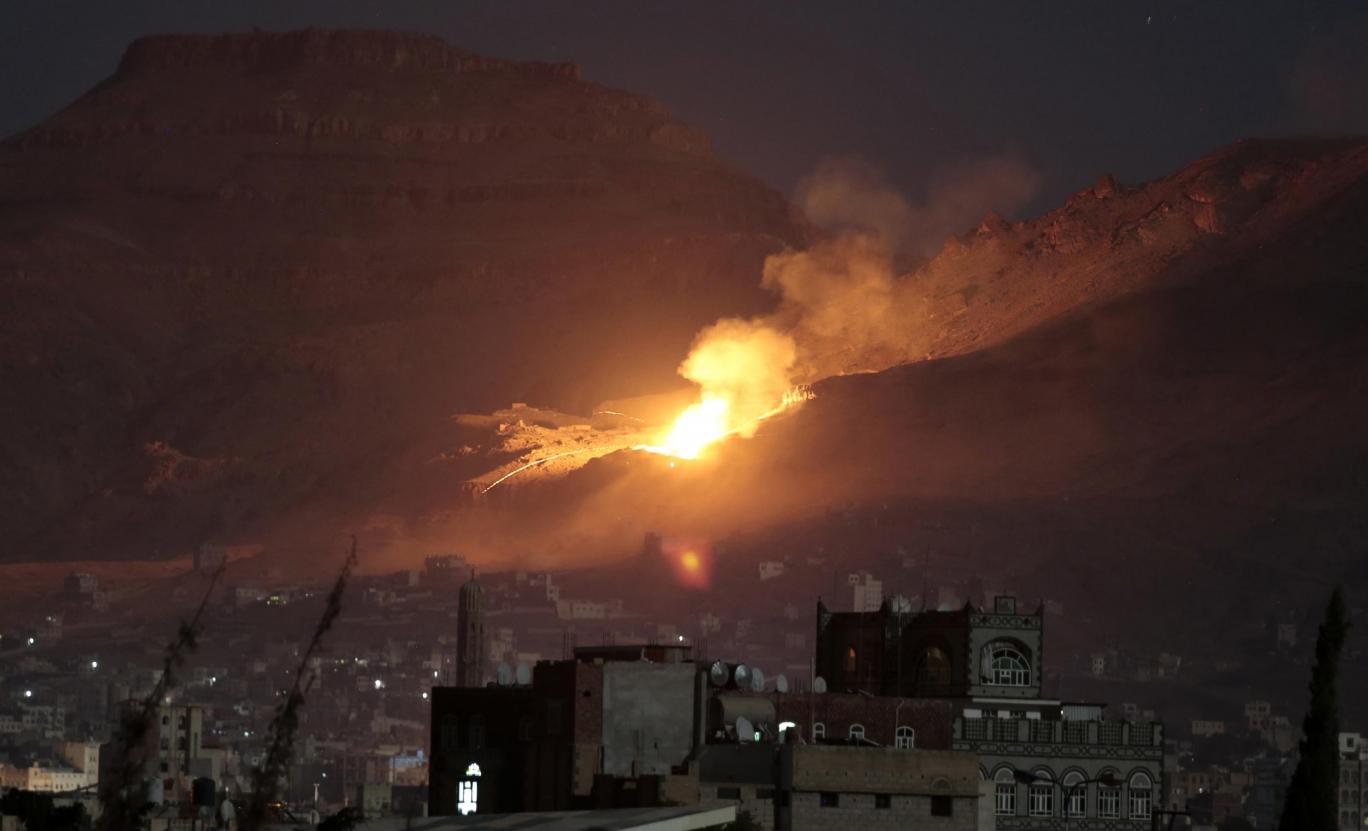 Saudi Arabia appoints Bahraini judge involved in Arab Spring crackdown to investigate alleged war crimes in Yemen
Saudi Arabia has appointed a Bahraini national accused of overseeing torture and unfairly sentencing Arab Spring protesters to lengthy jail terms to investigate human rights violations caused by coalition bombing in Yemen.
Colonel Mansour Al-Mansour, a military lawyer, has been appointed as a legal adviser to the Saudi-led Joint Incident Assessments Team (JIAT) into air strikes that have killed thousands of civilians, including the bombing of a funeral hall last month that killed 140 people, MEMO reports.
The colonel gained notoriety in dealing with protesters in the wake of the Arab Spring in Bahrain in 2011, running a tribunal which prosecuted hundreds of non-violent pro-democracy protesters, academics, writers and journalists, often handing down life imprisonment sentences.
Dozens of those he sentenced allege torture and sexual assault while they were detained, which they say Colonel Al-Mansour ignored.
International observers and rights monitors were often barred from Colonel al-Mansour's courtroom, leading to criticism from the UN and human rights groups.
Since the height of dissent against the rule of the Gulf state's monarchy, Mr Mansour has gone on to train in humanitarian law, MEMO says.
He advised Bahrain not to adopt the UN Convention on Certain Conventional Weapons, which includes bans on weapons such as cluster munitions because of the "indiscriminate" harm they can cause. Saudi Arabia and its nine Middle Eastern partners, including Bahrain, are accused of using such bombs in Yemen.
All six incidents investigated by JIAT so far – including the August bombing of a Medecins Sans Frontieres field hospital – have cleared the coalition of wrongdoing.
Human Rights Watch and several other international bodies have called for an independent, rather than Saudi-run investigation to the alleged targeting of civilian infrastructure, and for Western nations to stop selling arms to Saudi Arabia and other Gulf nations which they say are destined for use in Yemen's 18-month-old civil war.
The UN's special envoy to Yemen Ismail Ould Cheik Ahmed vowed to get the warring parties back to the negotiation table on Monday, despite both sides' rejection of his roadmap for peace in the conflict which has killed almost 10,000 people and left 3million displaced.
Souce\ Independent News