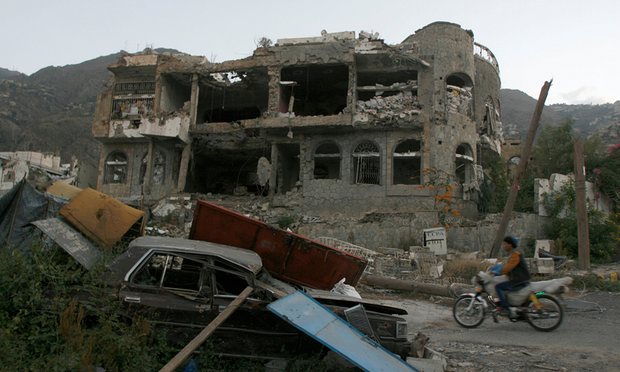 Yemen conflict: Humanitarian worker among victims of continued fighting and bombing in Yemen after ceasefire fails
November19|Yamanyoon
The slaughter continues in Yemen following the government's rejection of a US-brokered ceasefire, with a humanitarian worker among dozens killed on Thursday.
At least 20 people were killed by shelling that hit a market in Taiz, where fighting has intensified between forces loyal to President Abed Rabbo Mansour Hadi and Houthi in recent weeks.
Another 27 people died in fighting as the government continued an offensive to recapture the presidential residence and police headquarters.
Médecins Sans Frontières (MSF) said 21 bodies had been taken to its clinics in Taiz on Thursday, including one of their own staff members. They also received 76 patients that had been wounded on both sides of the conflict.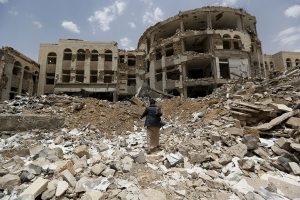 Their injuries included burns, open wounds and lacerations.
Djoen Besselink, MSF's head of mission in Yemen, said: "Sadly, one of our colleagues who works as watchman at the MSF trauma-centre in Taiz was killed whilst he was off duty when a blast hit a local market in the neighbourhood.
"Another heartbreaking example of a citizen affected by this ongoing conflict. We are deeply saddened by the loss of our colleague and extend our heartfelt condolences to his family and his friends."
Almost a quarter of MSF's patients in Taiz were civilian women and children with violence-related injuries last month.
An estimated 10,000 people have been killed since the start of the civil war in 2015, which has left millions more facing starvation amid shortages of food, water and medicine.
John Kerry, the US Secretary of State, announced a truce would come into effect on Thursday following an agreement between Houthi and the Saudi-led air coalition.
But the Hadi government swiftly rejected the proposed agreement and Saudi Arabia announced it would continue strikes in support of its ally.
Source|Independent