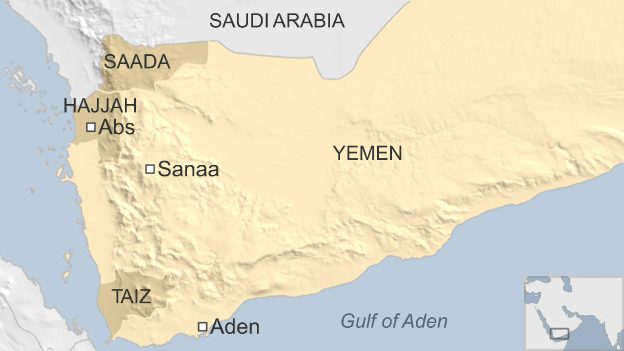 Dozens of wounded and martyrs after the aggression targeting car citizens in Hajja
Nonember23|Yamanyoon
Warplanes of the US-backed Saudi coalition launched on November 23, two raids on Wednesday, citizens car in Aquaoh area in Hiran Directorate province of Hajjah, northern Yemen.
A local source in the Hajja said to "Yamanyoon" , the fight jets aimed at the civilians' car by two raids in the Aquaoh area the directorate of Hiran.
Dozens of citizens were martyred , injured and the ambulance rushing to help the wounded, source add.