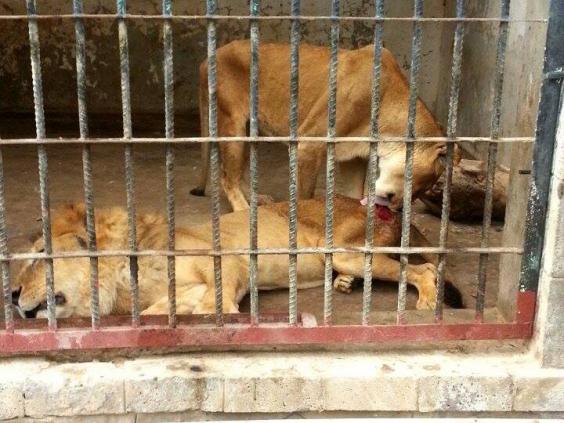 Yemen Zoo Animals Are Starving Due to Saudi War
january3|Yamanyoon
A nimals at a zoo in Yemen are starving to death after the middle-eastern country's government stopped paying its staff and abandoned the facility amid the escalating violence of the country war.
The 265 creatures, including 28 Arabian leopards that are critically endangered in the wild, have recently been cared for by a rescue organisation called SOS Zoo and Bear Rescue, set up by Chantal Jonkergouw in February after animals began dying of starvation.
But Ms Jonkergouw, a Swedish national, told The Independent funds were running out and it would now "take a miracle" to get the animals to safety and prevent them from starving to death.
While local volunteers have tried to help out, food shortages in the region around the zoo have made this difficult in recent months. Ms Jonkergouw, who coordinates fundraising and other management activities from Sweden, said many of the animals are now showing signs of extreme weakness.
Source | Website