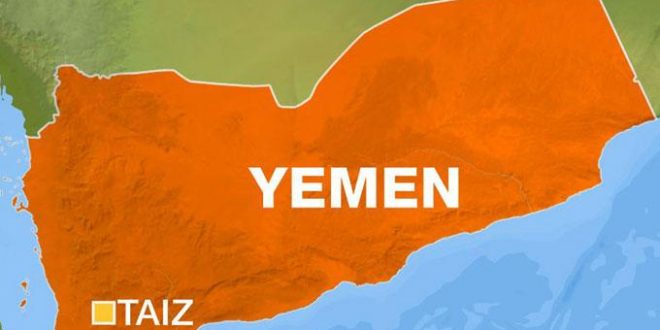 Repel Large Creep in Taiz Province
January 8| Yamanyoon
Army and People's Committees repel a large creep today for the mercenaries toward Al Nuba directorate of Taiz .
A military source said ,hypocrites of the Saudi American aggression tried to creep towards the Al Nuba directorate of Taiz , but the army and popular committees confronted them , despite the intensity of the warplanes raids were support to the process of crawling the aggression failed to creep.
The source added , dozens of hypocrites were killed and others were injured during an attempt creep towards to Al Nuba directorate , adding that ambulances rushed to transport their dead and their wounded.