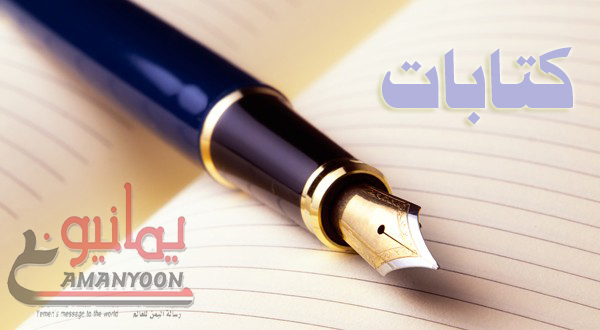 Yemen ,the Strings of Conspiracy
Written by: Shefa'a Abdullah.
The beginning of implementation the conspiracy and war against Yemenis started when the prayers in mosques were targeted and killed . On Friday, the 20th of March 2015 more than one hundred were killed. Haj Mohammad Hussein was one of the victims. He is a man in sixty and a father of five sons and four daughters.
His wife has gone because of cancer .He became the responsible of bringing up their children and acting out the role of the father and the mother and as he was the eldest of four brothers and two sisters so he used to be the backer of everything.
On that day as it usual; Haj Mohammad was intended to go to pray in Alhoshhosh mosque in Aljeraf area in Sanaa , where he was every Friday praying. Despite it was far from his home but he went to it because it was close to his widow sister's home , whom he visited every Friday after finishing his prayer ; to see her and her children and see if they need anything.
In that Friday, Haj Mohammed got ready and looked in his best , along with his sons, to go to pray with them, after he finished, he said to his daughters" I'm going to be back soon with my sister to have lunch with us".
One of Haj Mohammed's daughters described the moments he left the home saying" dadi got out from the door of our home to go to pray, but I felt something strange in that moment, something let me shouted dadi wait… to make him slow and kiss him on his face. It was strange inner feeling, made me felt that I will miss that moment and wish if I never left my father's hand .
Haj Mohammad and his sons went out speedly to pray.In his way to the mosque, he called his sister and told her to prepare herself to take her home with him after the prayer. His sister says"I rushed to prepare myself and my children to go with my brother, not to go to see him off.My children were so happy getting ready and the joy was on their faces.
Haj Mohammad arrived the mosque sit as usual in the first rows listening to the shike preaching, during the Friday speech.
Suddenly, everyone heard a strong explosion outside the mosque that shook the building, feared the children and distracted the minds of prayers , but the sheikh of the mosque continued quietly to reassure the people inside the mosque to complete the prayer. Meanwhile the security men started to call the ambulances to carry the wounded , killed and bleeding people.
Ali is one of Haj Mohammed sons. He was praying beside his father.He said , after the first explosion, we heard children crying loudly and men moving, and we heard the sound of the ambulance, but my father held my hand as an insinuation to not to move from where I am, because we cant speech while Sheikh speach time, after we finished praying,I get out to watch what was happening.While my father was still inside the mosque, when I became, we had heard a second explosion inside the mosque.Ali described this moment as the most hurtful and painful one in all of his life.
Ali added , describing that moment, "There was a loud screaming and terrified children. Men are trying to calm the prayers and getting them outside the mosque to escape , but I was trying to get in again to my father . When I entered I saw bloodshed in everywhere and scattered body organs all over the place. Hardly I arrived to my father.
Ali was speechless for a moment, then continued to describe what happened, saying"I wish I stayed beside my father inside the mosque. When Ali found his father,he saw him covered with blood, but was still moving and seeing. Ali tried to assure him not be afraid telling him that they will get out of the mosque, go to the hospital get him treated . His father was trying to speak to him difficulty. Suddenly he stopped doing so and stopped everything.His father died at that moment.
Later on, his other sons arrived and took him to Sanaa hospital, but Haj Mohammad was already dead and became one of these heinous crime martyrs against innocent people in explosive devices bombing in mosques to pray.
This crime was a part of a criminal scheme grotesque targeted three mosques in the same time that day, with the same way. The first one was in Al hoshhosh mosque in where Haj Mohammed died in Al jeraf area. The second was Badr mosque in Alsafea area in Sanaa. While the third was against Al Hadi mosque in Saada. Unfortunately, the hands of the enemy had been able to carry out the explosion in Alhoshhosh and Badr mosques to reap the lives of hundreds of innocent people, but failed to implement Hadi mosque in Saada
Since that day events successively got faster and increased ferocity and the killing methods turned to the air strikes as well as the continuation of using mercenaries who are blowing up in all Yemeni provinces