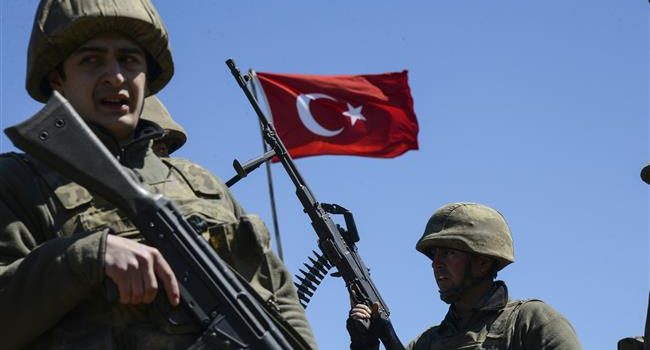 Syria slams Turkey's operation in Afrin, demands immediate withdrawal from Syrian lands
Yamanyoon
M.A.
The Syrian government slammed the recent Turkish incursion into Afrin as a flagrant assault on the sovereignty of Syria.
The Syrian Foreign Ministry sent letters to the UN Security Council on Thursday that called Turkey's self-defense claim in Afrin merely 'lies.'
 The Ministry added that Syria rejects all attempts by the Turkish regime to rely on UNSC resolutions no. 1373, 1624, 1170 and 1178 as no resolutions give member states the right to harm the sovereignty of other states and launch military operations on their territories under the pretext of counter-terrorism.
"The Syrian Arab Republic stresses that the presence of any foreign military operations on its territories without its overt approval is an assault and occupation, which will be dealt with on that basis," it continued to say, adding that the Turkish military operation on Syria constitutes a violation of the UN Charter.
"Syria urges the UNSC not to allow to any state to use force in a way that contradicts with the international law or to depend on the charter to justify its aggressive atrocities as it also urges the Council not to make the Charter a method by the hands of such states to explain it in accordance to their narrow interests that contradict with the context and core of the Charter," the letter concluded.
Al Masdar News