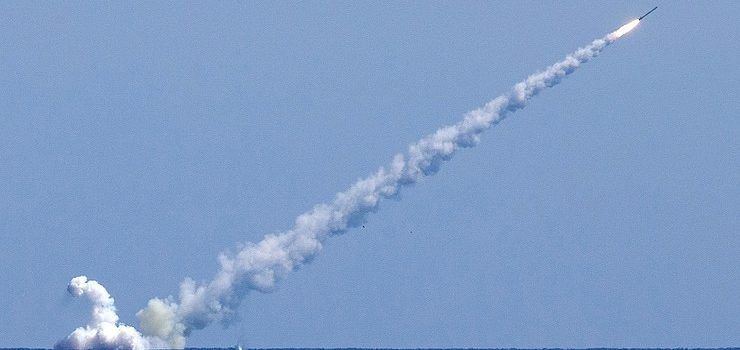 Russian Navy fires several cruise missiles into Idlib province
Yamanyoon
M.A.
The Russian Navy has fired several cruise missiles towards the Idlib Governorate, today, a military source told Al-Masdar News from the port-city of Tartous.
According to the military source, the Russian cruise missiles specifically targeted Hay'at Tharir Al-Sham's positions near the Abu Dhuhour front.
With the absence of their air force at the Abu Dhuhour front, the Russian military has relied on their navy to inflict heavy damage on the terrorist positions.
This latest cruise missile strike comes just days after the terrorist rebels downed a Russian military aircraft in the northeastern countryside of the Idlib Governorate, prompting them to halt air operations in the province.
Al Masdar News