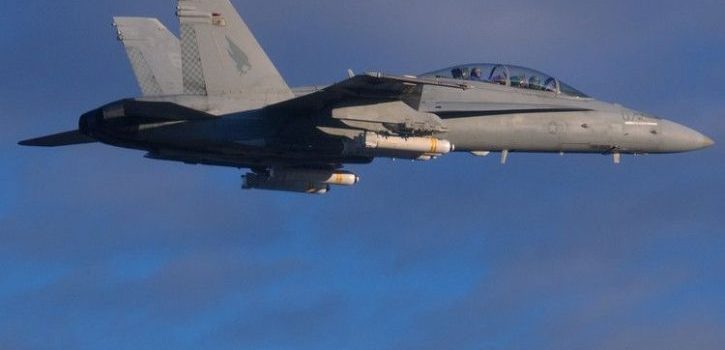 Confirmed: Dozens of Syrian troops killed by US 'defensive' airstrikes in Deir Ezzor
Yamanyoon
M.A.
On the night of Wednesday to Thursday, the US-led coalition attacked Syrian troops in the province of Deir Ezzor with airstrikes in response to what it claims was a threatening assault by pro-government forces aimed at taking territory from Kurdish and Arab partner militias.
Initially it was reported by Reuters – claiming to cite a US military official – that the retaliation strikes killed over one hundred 'pro-regime' troops of a total force of 500 ranks backed by artillery and tanks.
 Al-Masdar News – having contacted sources in the Syrian Army – can now confirm that some 25 pro-government troops belonging to the National Defence Forces (Syrian national paramilitary) were killed as a result of the airstrikes conducted by US-led coalition warplanes.
The US-led coalition insists that the retaliatory airstrikes were purely 'defensive' in nature and that it was only living up to its obligation to protect partner militias and foreign advisors involved in the so-called 'defeat-Daesh (ISIS)' campaign.
Al Masdar News