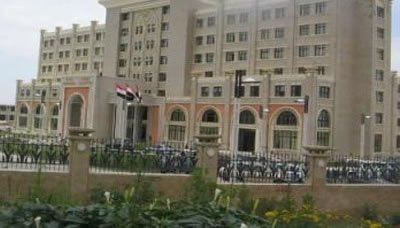 Yemen strongly condemns the Israeli airstrikes on Syria
Yamanyoon
M.A.
Yemen strongly condemned on Saturday air strikes conducted by the Israeli occupation forces on Syria, dismissing the airstrikes for being an act of aggression.
"Yemen stands by Syria in such hard circumstances it passes through," the Foreign Ministry's official said in a released statement.
Yemen reaffirmed that Syria has all rights to defend itself against any Israeli military aggression, confirmed the official.
Yemen also called on the international community and Security Council to cease the Israeli escalation and maintain peace in the region, he added.
Moreover, the Foreign Ministry official concluded his statement by calling upon the League of Arab States and the Organization of the Islamic Cooperation and its member states to reject differences and work towards unifying positions in order to confront the Israeli danger as a real threat to international peace, security and the stability of the region.