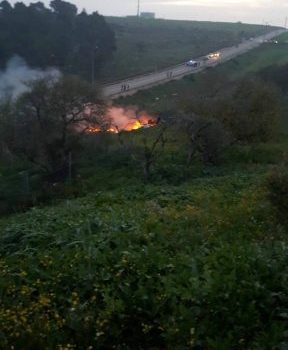 EU deeply worried about military escalation at Syrian-Israeli border – official
Yamanyoon
M.A.
The European Union is deeply concerned with the military escalation in Syria amid Israel's strikes and urges the sides to show restraint, European External Action Service's (EEAS) spokeswoman Maja Kocijancic said Monday.
"The military escalation throughout Syria, including the events we have seen on the Israeli border over the weekend, is deeply worrying. It could indeed lead to the dangerous spillover. We are following the situation very closely, and at the same time we urge the Syrian parties, their allies, as well as regional actors to abide by the international law, to show restraint and to avoid actions that further escalate the situation and prolong the suffering of the Syrian civilians," Kocijancic told reporters.
The statement was made two days after the Israeli Defense Forces (IDF) said that its helicopter had intercepted an Iranian drone launched from Syria, while the Israeli Air Force (IAF) struck Iranian targets in the Arab country.
The Israeli moves prompted a response fire from the Syrian air defense systems. In the second wave of the attack, the Israeli forces struck 12 targets in Syria, including Syrian air defense batteries and Iranian military facilities.
The Iranian side denied the allegations on the intercepting Israeli F-16 by their drone in Syria, saying that the Islamic Republic had only an "advisory, not a military presence" in Syria.
Source: Sputnik