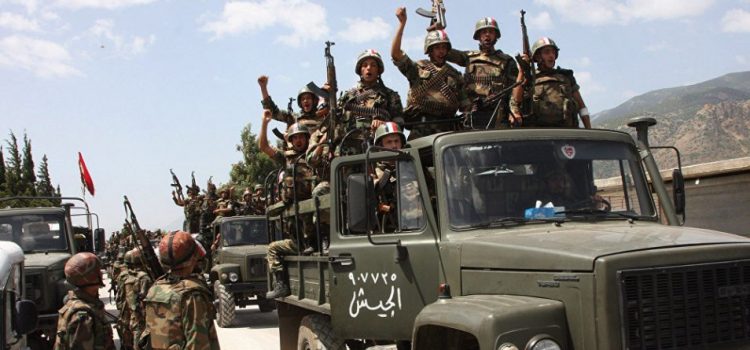 Syrian Army armored convoy arriving in east Damascus 'largest I've ever seen' – military source
Yamanyoon
M.A.
A massive Syrian Army convoy of tanks, artillery, infantry fighting vehicles and cannon-armed trucks belonging to the elite Tiger Forces Division has begun to arrive in Damascus for a major operation against militant groups across the city's eastern districts.
The convoy – some four kilometers in length – has been described by one Syrian military-affiliated sources as 'the largest I've ever seen.'
Indeed, based on preliminary reports that virtually all of the Tiger Forces' storming regiments are heading to the Syrian capital to partake in the much awaited offensive, this very much appears to be the case.
The Tiger Forces convoy brings with it a plethora of main battle tanks (including T-72s and T-90s), self-propelled artillery (2S1s and 2S3s) and cannon-armed trucks. This is confirmed by video evidence.
For the first time in the Tiger Forces service history, the formation will now undertake an operation in the Damascus region and then so on a highly unique battlefield terrain it has not yet encountered.
Al Masdar News