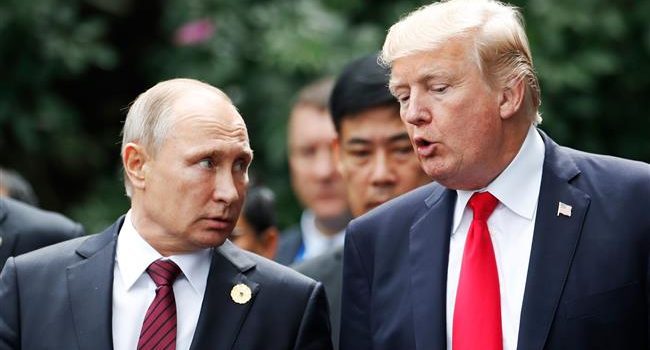 Trump blames FBI's focus on Russia probe for Florida school shooting
Yamanyoon
M.A.
US President Donald Trump has criticized the FBI for the recent mass shooting in a Florida high school, saying the agency was too preoccupied with the ongoing probe into the alleged Russia meddling in the 2016 election.
The FBI admitted it had failed to stop a gunman who opened fire at Marjory Stoneman Douglas High School in Parkland, killing 17 people on Wednesday.
Trump blamed the agency's focus on Russia investigation for its failure to stop the shooting that also left at least 14 injured.
Very sad that the FBI missed all of the many signals sent out by the Florida school shooter. This is not acceptable. They are spending too much time trying to prove Russian collusion with the Trump campaign – there is no collusion. Get back to the basics and make us all proud!
Following the tragedy, the FBI admitted it had received a tip-off about the gunman, but failed to stop Nikolas Cruz, 19. Apparently, a person close to Cruz had contacted an FBI tip line on January 5, weeks before the shooting, to report concerns about him, the FBI said in a statement.
Trump himself is under harsh criticism for signing a bill last year—just over a month after his inauguration—overturning an Obama-era regulation restricting certain people from buying guns.
Critics said at the time that removing the legislation made it easier for people with mental illness to purchase guns.
Trump has repeatedly denied allegations that his campaign colluded with Russians and has condemned the investigation. Russian President Vladimir Putin has also denied the allegations.
However, US prosecutors announced Friday that thirteen Russians and three Russian companies were charged with conspiracy to interfere with the 2016 US presidential election.
The federal indictment was brought by the office of Special Counsel Robert Mueller, who is also a former FBI director.
Trump again rejected the allegations saying, his "campaign did nothing wrong – no collusion!"
PressTV