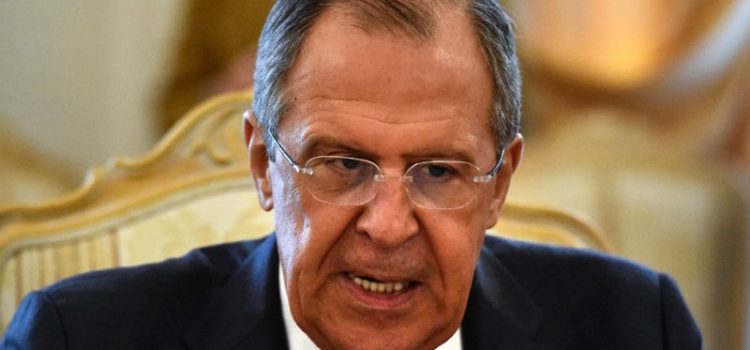 Lavrov Calls on US "Not to Play with Fire in Syria"
Yamanyoon
M.A.
Lavrov called on the US not to "play with fire" in Syria and emphasized that the country's sovereignty and territorial integrity must be preserved.
Russian Foreign Minister Sergei Lavrov has voiced concern that US actions in Syria are aimed at partitioning Syria and accused Washington of using the Kurds to undermine the Arab Republic's territorial integrity.
"Such fears arise when we get acquainted with the plans that the US is beginning to implement on the ground, primarily to the east of the Euphrates, on vast territories between this river and the border with Syria with Iraq and Turkey."
The Russian top diplomat urged Washington not to "play with fire" in Syria and carefully consider its steps based "not on immediate needs of today's political situation, but rather from the long-term interests of the Syrian people and all the peoples of this region, including the Kurds."
"It seems to me that the statements of our American colleagues that the only purpose is to fight ISIL [Daesh] and preserve territorial integrity need to be confirmed by actions."
"Unfortunately, with all the statements about the need to unite efforts in the fight against this common evil [terrorism], there is still a desire to use this situation for geopolitical narrow-minded purposes and attempts continue to move away from truly collective work," Lavrov said, when speaking on session of the International Discussion Club "Valdai".
He has emphasized that the Syrian sovereignty and territorial integrity must be preserved, in accordance with international law and UN resolutions.
According to Lavrov, Russia has doubts that the US-led coalition truly aims to fight al-Nusra Front terrorists in Syria.
Source: Sputnik