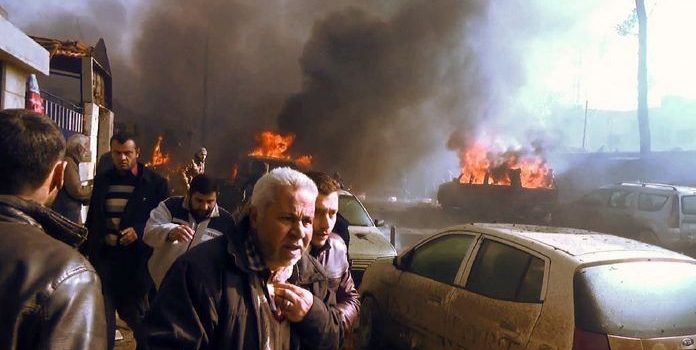 Blast in Northeastern Syria Kills Five, Nearly a Dozen Injured
Yamanyoon
M.A.
Terrorists' bomb-laden car explosion in the city of Qamishli in Syria's northeastern Al Hasakah province left five civilians killed and seven others wounded, the state-run SANA news agency reported citing a police source on Sunday.
The blast reportedly took place in al-Gharbi neighborhood of Qamishli. Some of those injured in the attack are in critical condition, the agency also noted.
In December, Syrian President Bashar Assad has accused Western countries of supporting terrorism in the Arab Republic, adding that the terror is not limited by ISIL.
"We need to understand that when attention is being focused on the Daesh alone, then this is an attempt to distract attention away from the fact that terrorism still exists with the support of the West. This terrorism is headed by al-Nusra [Jabhat Fatah al-Sham terror group]," President Assad said.
Source: Agencies