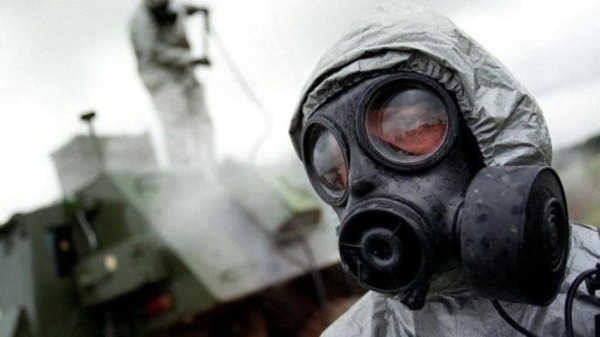 "White Helmets" Preparing for New "Chemical Farce" in Eastern Ghouta: Report
Yamanyoon
M.A.
"White Helmets", a suspicious self-proclaimed civil defense group, is preparing for a new "chemical farce" in Eastern Ghouta, aimed at distorting the image of the Syrian government, Syrian Al-Ikhbariya reported on Tuesday.
The Syrian news channel quoted media sources as saying that the organization, which has been known for fabricating false flag chemical attacks in Syria, was distributing gas masks in Eastern Ghouta, in a bid to claim that Syrian government forces are using chemical weapons in their operation against Takfiri terrorists in the area.
The Eastern Ghouta is the last major terrorist enclave near the capital and is completely surrounded by areas under government control.
Source: Syrian Al-Ikhbariyah