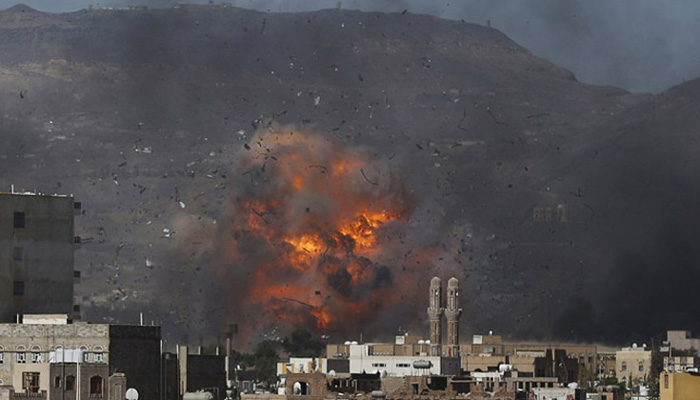 43 Airstrikes Were Launched in Different Yemeni Provinces During the Last 24 Hours
Yamanyoon
43 is the total amount of missiles that were fired on six provinces in the last 24 hours. The missiles destroyed roads, public facilities and private properties.
In the province of Saada, the Saudi aggression launched three missiles on the main road of Baqm district. In addition, it launched five raids on the bordering district of Baqm. Moreover, Saudi artillery targeted the area of Maran, district of Haidan.
In Al-Jawf province, 2 raids were carried out on the district of Cheb and Shaaf.
In the province of Marib, a missile was launched on the district of Sarwah.