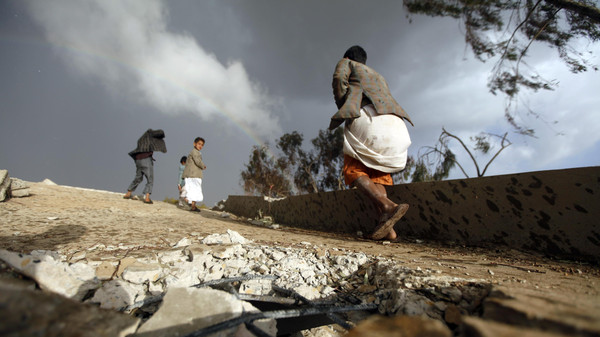 Yamanyoon
The latest toll shows more than 150 fishermen have died and dozens others injured in the wake of Saudi airstrikes against residential areas and non-military sites across Yemen.
According to a report published by Yemen's Arabic-language al-Masirah television network on Thursday, Saudi military air craft continue to target Yemeni fishermen and their boats at sea; thus, resulting in the death of 160 fishermen and the injury of 120 others.
The report added that 20 fishermen have suffered permanent disabilities as they had to have their limbs amputated.
Additionally, the US-Saudi military aggression against Yemen has led to the devastation of nearly 250 fishing boats.
More than 240 Yemeni fishermen are languishing in Saudi prisons and detention facilities as well.
At least 13,600 citizens have been killed since the onset of Saudi Arabia's military campaign against Yemen in 2015. Most of the country's infrastructure, including hospitals, schools and factories, has been completely destroyed.
The Saudi aggression has also triggered a lethal cholera epidemic across Yemen.
According to the World Health Organization's latest tally, the cholera outbreak has killed 2,167 people since the end of April 2017 and is suspected to have infected 841,906.
In November 2017, the United Nations children's agency, UNICEF, stressed that more than 11 million children in Yemen are in a great need for aid, emphasizing that every 10 minutes, a child died of a preventable disease there.
Additionally, the UN has described the current level of hunger in Yemen as "unprecedented," stressing that 17 million people are food insecure in the country.
The world body says that 6.8 million, which is about one in four people, have a shortage of food and rely entirely on external assistance.