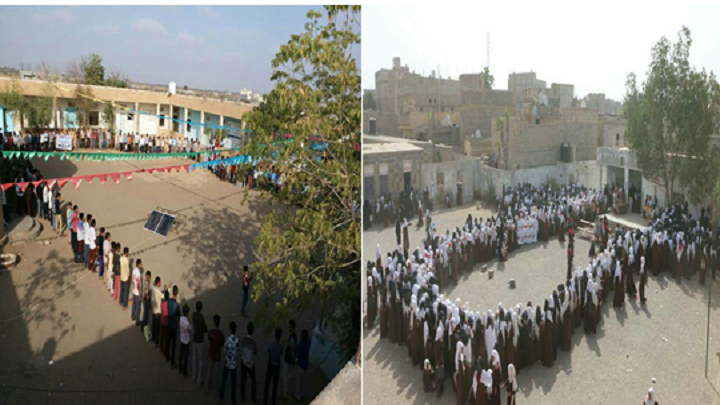 These Schools Went out to Denounce the Criminal Behavior of the Saudi Coalition
Yamanyoon
Students of both, Al-Falah and Al-Shaheed Mohammad Ali Othman Schools in al-Hudaydah, gathered for condemning the crimes of the Saudi aggression against the Yemeni people.
At the end of the ceremony, Director General of Bagel district, Mr. Abdul Latif Al-Muayad, delivered two statements which included praising the efforts of both, the teachers and the students. In addition, he thanked the educational sector for their patience and heroic steadfastness, desiring them to continue in the same way.
The director praised the sacrifices accomplished by the army and Ansar Allah put on all fronts. Moreover, He called on young people to continue their studies, despite all the negative factors that were put to their lives due to the Saudi aggression.
The participants' words emphasized their denunciation to the crimes resulted by the Saudi-led Coalition.