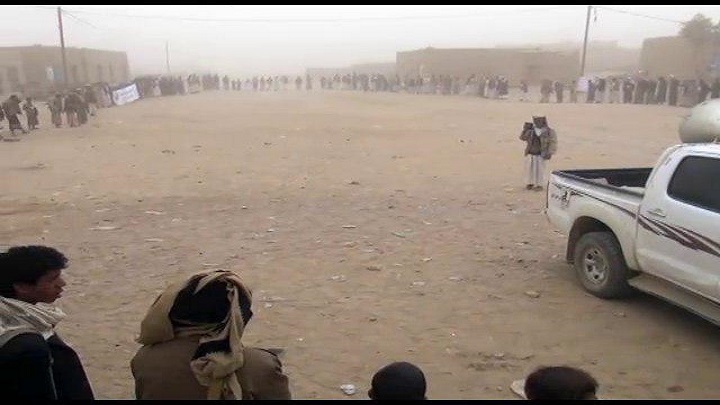 The Condemnation of the Saudi Crimes in a Tribal Meeting, Al-Jawf Province
Yamanyoon
The people within Rehob, province of Al-Jawf, went out for a tribal meeting to express their denunciation of the US-Saudi crimes against the oppressed people of Yemen.
The attendees praised the steadfastness of the army and Ansarullah against the Saudi aggression and its paid mercenaries. During the event, they stressed the need to support the army and Ansarullah in order to withdraw Saudia Arabia from the land of theirs.
The participants pointed that the area of Rehob and the region of Bart as a whole will be defended by all means from the Saudi aggression and its allies. Adding that the Yemeni land will remain free from any kind of humiliation and disgrace.