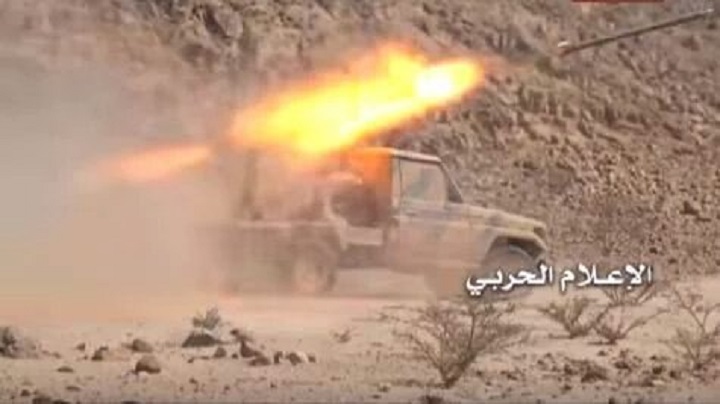 Yemen Army Launches Attacks Against Saudi Troops' Sites on Tuesday: Report
Yamanyoon
The Yemen army has launched several attacks against gatherings and sites of Saudi soldiers and militias over the past 24 hours, inflicting them heave losses, military officials told Yemen Press Agency on Wednesday.

In Jizan border province:
The army's artillery force shelled Saudi troops in Qarn village and bombed their fortifications in Khafaqa village.
The artillery shelling targeted Saudi soldiers' gatherings and vehicles in Qaim Zabid, Mostahdath, and Almahani village.
Dozens of Saudi soldiers were killed and injured when the army fired Katyusha rockets toward their gatherings in Towal crossing.
A Saudi military vehicle was destroyed in an ambush in One of the supply lines border of the Saudi army, which led to the killing of its crew members.
the artillery force bombarded Saudi-backed militias at Alib crossing and in front of  Qanasin hill.
In the border province of Najran:
Gatherings and fortifications of Saudi soldiers were bombed with artillery shells and missiles in Qama mountains.
The artillery forces shelled Saudi-backed militias' gatherings in the north of Medi desert.
A machine gun was destroyed with a guided missile in Medi desert.
Gatherings of Saudi-backed militias were bombed by the army artillery in Soda hill in Kahbob district.