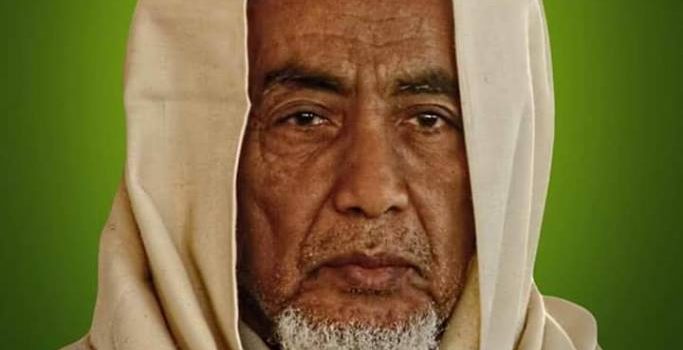 Sufism Is the New Target for Saudi Regime and UAE in the Southern Provinces of Yemen:Report
Yamanyoon
The renowned Sufi Scholar, Eidros Ben Sumait, was assassinated yesterday in Hadhramaut province. The Ansarullah movement has warned that this kind of assassinations will expand in the Southern governorates and will mainly target preachers of Islam and sheikhs. They also stressed that this is a project planned by the Saudi kingdom and UAE to eliminate scholars and notabilities of Yemen.
Sumait was killed in the morning when 2 armed men came to his house asking him for a favor. Sumait kindly told the men that he will pray before talking with them and when he did go pray, the men shot him and he was killed immediately.
The targeting of Sufism people is the first of its kind in Yemen. However, Sufis are considered to be neutral from both sides involved in Yemen's war, Saudi-led coalition and Yemen's army. Therefore, the question is why Sufis are being targeted in Yemen and who is the beneficiary of murdering them?
President Saleh al-Sammad gave his condolences to Sumait family and then said " Yemen has lost today one of its great people and scholars". " We must fight together to reveal the people behind these criminal act" he added.
Yemeni Scholars Association has warned the people of the Southern provinces to not let the Saudis and the UAE kill their scholars with their paid militias. Stressing that there will be similar acts that follow Sumait assassination unless the people of the Southern governorates start protesting against the presence of the Saudi regime and the UAE in their lands.
It is worth mentioning that the assassination of Ben Sumait came a few days after a meeting between "President of the Supreme Political Council" Saleh al-Sammad and a large number of Sufi scholars in the capital Sana'a. The event was held on February 25 and al-Samad talked about the assassination operations taking place in the south, pointing out that it targets "even those affiliated with them (Saudi Arabia and the UAE) from the Sunnis and Sufis." "They did not come here to help you but to kill and to spread chaos all over Yemen," he said, adding that "Aden is the model of killing and bombing that they want to circulate to the rest of the Yemeni governorates."