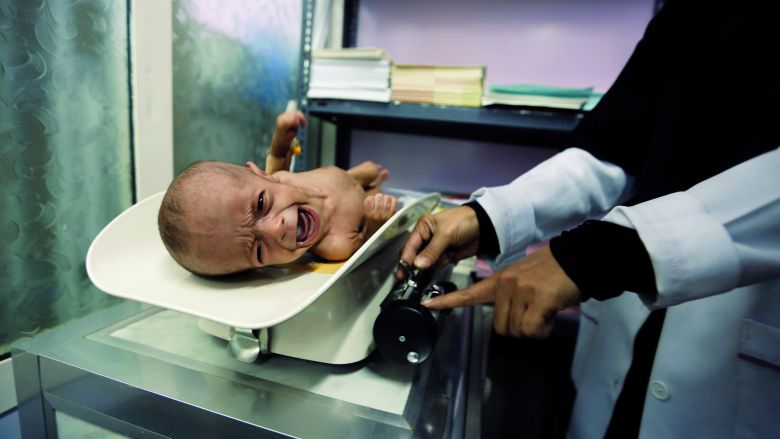 Saudi Blockade on Yemen Is Killing Civilians All over Yemen: Report
Yamanyoon
Hospitals and healthcare centers all over Yemen are running out of vital medical equipment and drugs for cancer patients due to Saudi-led coalition's blockade and its direct shelling of hospitals and medical facilities.
The number of victims in the Saudi war crimes is estimated to be as the number of patients in renowned hospitals in the world, like Chang Gung Memorial in Taiwan or UCSF Medical Center in the United State which serves more than 10,000 patients.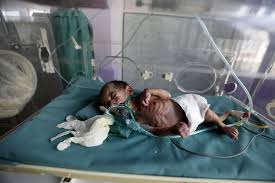 The Monthly treatment costs $3,000 per patients.  However, many Yemeni people do not have that amount of cash due to the cut-off of salaries and the devastated economy. Nevertheless, there are few cancer patients who can afford the expenses but are not certain if they can have a next session due to the lack of medical supplies required for the treatment
Most cancer patients depend on the donations given to them, but because of the ongoing war and the blockade, medical centers are forbidden to receive any aid from international organizations; thus,  many life-saving drugs have become rare in several governorates in Yemen.
Last month, UN called for what is referred to as a record $2.96 billion aid for war-ravaged Yemen, where Saudi airstrikes, looming famine, and epidemics have claimed the lives of thousands of people.
According to the World Health Organization's latest count, epidemic diseases caused by the Saudi-led war has killed 2,167 people in 2017 and more than one million people are likely to be affected by it.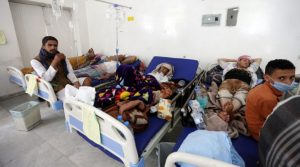 The UN has described the situation in Yemen as the "world's worst humanitarian crisis."
More than 14,600 Yemeni citizens have been killed since the onset of the Saudi-led war on Yemen in 2015, as more as country's infrastructure, including hospitals, schools, and factories, has been reduced to rubble in military strikes.