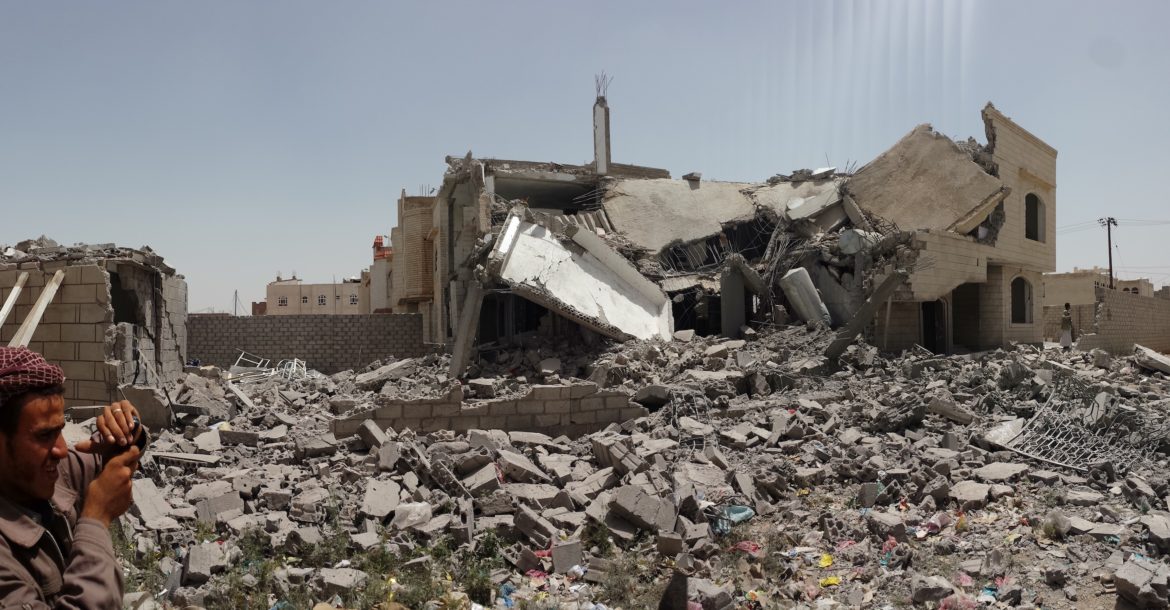 Air strike kills 6 family members in the capital Sana'a
Yamanyoon
An air raid carried out by the Saudi-led coalition hit a home in Yemen's capital, Sana'a, killing six members of the same family, a source reported on Thursday to Yamanyoon.
The strike on the two-story house took place at around 9:00 pm local time on Wednesday, the source added.
"There was an air strike on the house. My father and rest of the family were inside," the son, Ahmed Hazem al-Samri reported to the source.
He had been out for the evening at the time of the attack in the Shamlan district, northwest Sanaa.
"Six of them were killed and seven wounded," said Samri. The dead were three children, two women, and Samri's father.
The Saudi regime along with its allies launched a military campaign in Yemen in 2015, resulting in the worst humanitarian crisis in the world.
More than 10,000 people have been killed in the war since and more than 50,000 wounded, according to latest figures from the World Health Organization.
Saudi Crown Prince Mohammed bin Salman, whose country is the main buyer of British arms, on Wednesday started a controversial three-day visit to Britain.
The Save the Children charity protested the visit by installing a statue of a child near parliament in London "to draw attention to the violence that is being fuelled, in part, by British-made bombs".