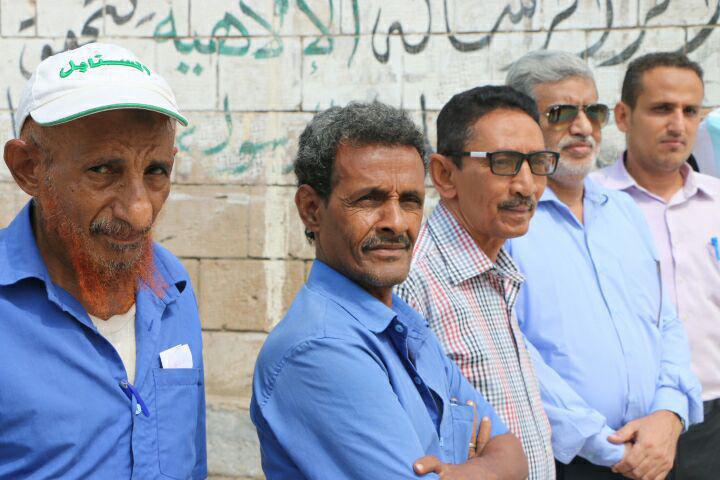 Telecommunications Sector Protests in Hodiedah Province
Yamanyoon
Employees of the telecommunications sector protested in Hodeidah province, in front of General Telecommunications Corporation (ICT) building, on Monday to denounce Saudi-led coalition actions of cloning Etisalat and Yemen's Internet portal from Sana'a into Aden.
The employees within communications sector stressed this Saudi plan is to isolate northern Yemen from the world and to continue tightening the blockade on the Yemenis.
Participants also addressed that such attempt is to separate the south from the north and this shows the Saudi-led coalition real identity and one of its reasons why it is present in Yemen.
During the protest, speeches made stressing that moving the Ministry of Telecommunications and Information Technology with its vital services, such as providing the citizens with Internet, will result in a great disaster to the civilians of Yemen as it has happened in the past when the Saudi regime moved the central bank of Yemen to Aden.
The statement called on the United Nations "to carry out its moral and humanitarian responsibilities and not just statements condemning it.