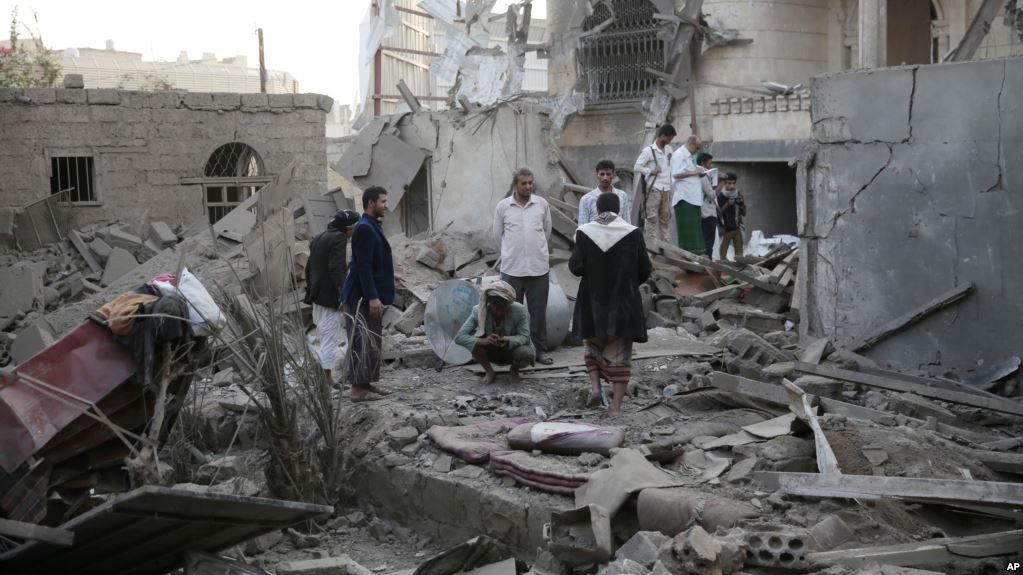 Iran urges int'l community to help end aggressions in Yemen
Yamanyoon
Iran's Foreign Ministry, while emphasizing implementation of a four-article plan devised by Tehran to address the crisis in Yemen, believes that the only solution to this crisis is a political one, and that the current war will have no winners, accordingly. 
At the outset of the fourth anniversary of the devastating Yemeni war and the military invasion of Saudi-led coalition forces' aggression against the Yemeni people, Iran condemns this aggression and calls for an immediate end to military strikes, massacre of people and removing the blockade against this country, the statement read.
Iran Ministry of Foreign Affairs regards the grave humanitarian situation in Yemen as unfortunate and believes that the war will bode for nothing but instability and insecurity and death of thousands of people, destruction of healthcare infrastructure and spread of cholera and it will just prop up the terrorist and Takfiri groups.
The statement went on to reiterate that the use of hunger by coalition forces as a tool to put more pressure on Yemeni people is quite inhumane and in contradiction to international humanitarian regulations.
The aggressors have achieved nothing but destroying Yemen and causing human disasters, it said.
According to international institutions, the continuation of the air, sea, and land siege of Yemen has created the worst humanitarian situation in the world, putting more than 20 million people on the verge of famine and hunger.
Regarding the appointment of the new UN representative for Yemen's affairs, Iran Foreign Ministry believes that a unilateral approach by the United Nations Representative to deal with the international crises will surely pave the way for putting an end to humanitarian disaster in Yemen.
Iran is fully prepared to help the parties involved in the conflict to establish ceasefire and start a Yemeni-Yemeni dialogue and to find a political solution to the crisis in the country.
Iran's Foreign Ministry also urged the United States and some European countries to take serious measures to stop war crimes in the country, instead of supporting the aggressors and supplying them with a variety of weaponry and fighter-bomber jets.
IRNA News